Diamondbacks sign #6 overall pick Jordan Lawlar finally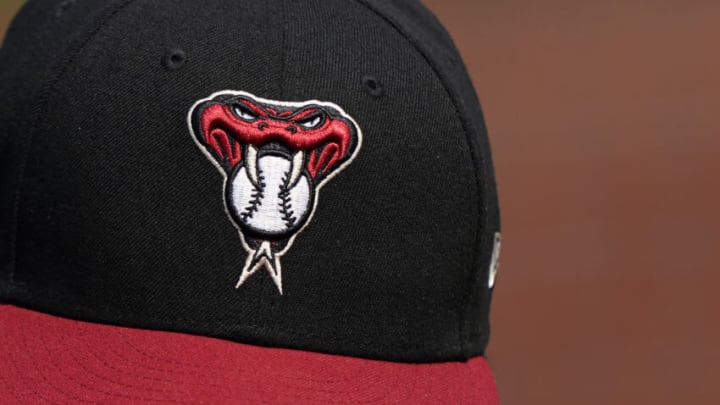 Arizona Diamondbacks logo (Photo by Thearon W. Henderson/Getty Images) /
It got close to the deadline, but the Arizona Diamondbacks got Jordan Lawlar signed
For the past few weeks, many Diamondbacks fans were unsure as to whether the team would get a signed deal with Jordan Lawlar, the #6 pick of the 2021 draft. Why were they unsure? Well Jordan is an 18 year old HS graduate with a commitment to go to Vanderbilt, the best college baseball program in America. If a player refuses to sign a deal with a team, it's usually to go to Vanderbilt. This time, the player chose the MLB team. The Diamondbacks now have a potential new #1 prospect in their system. Jordan Lawlar is definitely a top-100 prospect in the MLB right now.
Jordan Lawlar was ranked #3 overall by MLB Pipeline heading into the draft. However, many others had him even higher. He plays shortstop and is considered to be an elite defender and hitter for his age. MLB Pipeline makes this comment on Jordan Lawlar:
"Lawlar draws comparisons to Derek Jeter, Carlos Correa and Xander Bogaerts."
I think every Diamondbacks fan would be happy with any of those comparisons.
Analysis on new Diamondbacks SS Jordan Lawler
Jordan Lawlar is 6'2, 190 lbs, 19, and bats/throws right handed. He is tall for a SS but that doesn't affect his playing whatsoever. He is gifted defensively and makes all the standout plays. He has tremendous contact ability in a compact and talented swing. Jordan is a 5-tool prospect who just won Gatorade Player of the Year award in Texas this past year. He can run well, all fields power, and will develop more power as he grows into his body over next few years. Jordan should stay at Shortstop long-term for the Diamondbacks. He grades out well in every type of grade for a player. Jordan fits what the Diamondbacks need, a star prospect.
Diamondbacks' Jordan Lawlar signing commitment:
This is a massive bonus that was only able to happen because the Diamondbacks got a bunch of their other draft picks to sign below-slot bonuses. It's amazing the Diamondbacks were able to do this. Yet, thanks to Mike Hazen and his team's hard work, they got arguably the best player in the draft. This is a steal in my eyes and adds an instant impact player to their Minor League system.
Welcome to the Arizona Diamondbacks Jordan Lawlar! I can't wait to see you crushing the ball at Chase Field. This is one of the best draft picks in D-backs history.
May the Force Be with You…