Happy Cinco de Mayo Dbacks Fans! 5 things you need to know about the Dbacks
Varsho and Perdomo high-fiving another Win! / Michael Reaves/GettyImages
Happy Cinco de Mayo to the Arizona Diamondbacks and the best baseball fans that exist! I hope you're celebrating Cinco de Mayo with some Tequila and Tacos, or at least celebrate it late this weekend. The Arizona Diamondbacks have been doing great of late winning 3 series in a row. Since April 12th, vs the Nationals, the Dbacks have gone 10-5 over that 5-game span. They're averaging a very healthy 4.6 runs per game as the offense is heating up. The team is only allowing on average 3.9 runs per game. I love that statistic a ton. Even better is the fact that the team performed this well against 3 playoff/World Series contending teams and an upswing Marlins that had won 7 games in a row before the Dbacks series.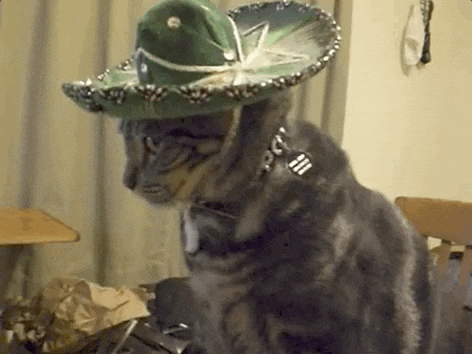 Here are 5 things you should know about the Diamondbacks so far this year!
1. The Diamondbacks are 1st in most games played against above-.500 teams
As you might've already known, the Diamondbacks have had the toughest schedule in the MLB so far. They've had to face 5 legitimate World Series contenders in the Padres, Mets, Cardinals, Dodgers, and Astros. Despite all that, they have gone 11-11 which shows just how much potential this team has. If they're already doing that against teams that are supposedly way better, I can't wait for the future. The Dbacks have only 4 games against sub-.500 teams and have 2-2. 80+ wins is definitely possible for this team.
2. The Diamondbacks are 6-3 in 1-run games!
Yes, the Diamondbacks apparently do have a bullpen! Last year, the team went 3-22 in 1-run games which represents just how bad the Dbacks bullpen was at maintaining any semblance of a lead. The Diamondbacks have 9 saves this year already, which is tied for 5th in the MLB. All of last year, the team only had 22 saves. That means the Diamondbacks are nearly halfway to their save total from last year and have only played 26 games so far. The Shark Melancon and IPK are nailing down their save chances.
3. The Dbacks have lowered their ERA/FIP by an insane amount
I think we all remember how bad the team was at pitching last year. In 2021, the Diamondbacks starters pitched to a combined 5.20 ERA, 4.91 FIP, and 4.75 XFIP, all of which are far too high. The team had a combined 5.2 WAR from its starters. With basically the same group as 2021, but only with Brent Strom as the pitching coach, Dbacks starters have pitched to a 2.54 ERA, 3.62 FIP, 4.27 XFIP with 1.9 WAR. They've more than cut in half their ERA and nearly cut in half their FIP! Plus, they're on pace for 11.8 WAR from their starters. More than half the WAR of 2021. That's insane!
I'm not forgetting about the bullpen either. In 2021, the much-maligned bullpen pitched to a 5.08 ERA, 4.85 FIP, and 4.98 XFIP with a -1.2 WAR. That's just sad. The bullpen is still struggling to a decent degree thanks to really bad performances by just a few pitchers, but their numbers are still far better. They have a 4.68 ERA, 4.54 FIP, and 4.76 XFIP with -0.9 in WAR. However, if we subtract Keynan Middleton who's only pitched an inning and is worth -0.5 WAR, it looks a lot better. The pitching is on a great track right now and hopefully, it continues on this track.
4. Merrill Kelly leads all MLB pitchers in WAR
Merrill Kelly is on fire lately. He leads all the MLB pitchers in WAR with 1.5. He's 2nd in ERA with a 1.27. Merrill hasn't given up a single HR yet. Is he the ace of the Diamondbacks right now? The stats sure say so.
5. The Diamondbacks are a true 3-Outcome team
It's great that the Diamondbacks are walking a ton and homering a lot. I love that. However, it's not good that the team isn't making more contact. A 25.6% strikeout rate would send many individual players to the minors real quick. I know it's only been 26 games so there's time for this rate to go down, I just wonder if the team is trying too hard at the plate. We have seen lots of times how the team does when it takes its walks and singles. They do really good. That's the type of team I want to see them get back to. At least no Dbacks are in the top-10 of most strikeouts in the MLB so far.
Stats courtesy of FanGraphs. They are current as of 5/5/22.