New Features and Foods at Chase Field for the Diamondbacks season!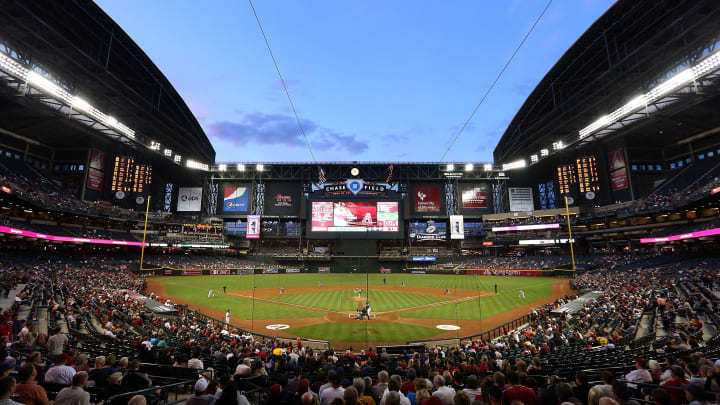 Pittsburgh Pirates v Arizona Diamondbacks General view / Christian Petersen/GettyImages
Is Chick-fil-A coming to Chase Field? / Justin Sullivan/GettyImages

Let's take a look at the new restaurants coming to Chase Field!


That's right folks, Chase Field finally gets a Chick-fil-A for you all to enjoy! I'm sure the lines will be absolutely massive but this was a long-time coming when they started sponsoring the team in 2020. They will be located in Section 126. I presume they will be closed on Sundays despite the team and stadium being open.
If you're needing a pick-me-up to wake up, go get a coffee at Black Rock Coffee over in section 110. Meanwhile, if you want frozen yogurt, there's a new Zoyo Neighborhood Yogurt in Section 322 and a French frozen yogurt place named Cremily Dessert Bar which features authentic French frozen yogurt with 100% of profits going to charities supporting young women around the world according to CEO Hall.
Scoopwell's Dough Bar will be at Section 106 and have cookie dough, ice cream, soft ice cream sandwiches and other baked goods for all those with a sweet tooth. Presumably, Wetzel's Pretzels had too many long lines last year and now gets their very own concession stand located near where they used to be.
Lots of exciting food and restaurants coming to Chase Field this year! I can't wait to try a bunch of them. It's good to know the Dbacks at least care about our food options while we go to games! Be sure to check out the Dbacks site for all of the food options!